EFFICIENT SOLUTION FOR CULTURE MEDIA PREPARATION
For Plant Tissue Culture laboratories
For Microbiology laboratories
AE-MP streamlines the operative workflow for Microbiology and Plant Tissue culture laboratories.
One single device integrates the preparation, sterilization and dispensation of high quality culture media with outstanding batch to batch reproducibility.
AE-MPautoclaves are designed to reduce total run time and deliver high volumes of sterile culture media thanks to its efficient heating system and fast cooling phase at the end of the sterilization process.
Plant Tissue Culture Laboratories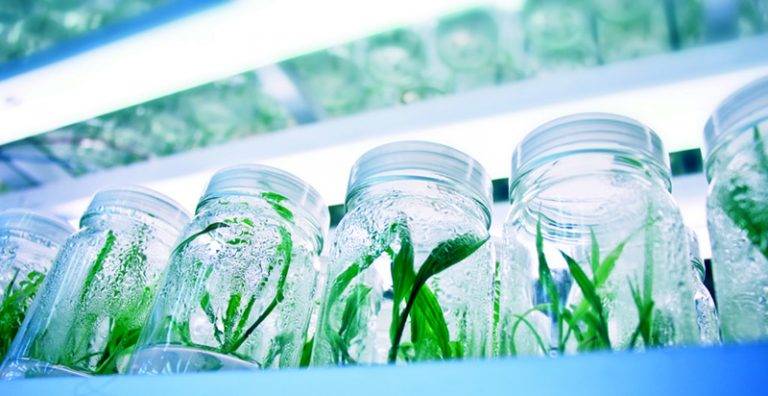 Cleaning of the sterilization vessel and dispensing lines
The media vessel can be removed easily thanks to integrated handle grips. Dispensing lines can be cleaned before every dispensing cycle with steam pulses reaching all the length of the line.
Once the media is prepared and sterilized it is dispensed with an integrated peristaltic pump with the aid of a foot pedal. It is possible to program a delay between dispensation pulses to facilitate repeated filling operations with one singe action.
F0value sterilization management
The sterilization of the culture media is managed by the microprocessor by means of temperature and time settings or by means of F0 value.
The heart probe inserted in the culture media manages the sterilization cycles with accurate temperature readings.
The sterilization is managed by means of a flexible heart probe with precise temperature readings directly taken in the culture media.
The microprocessor uses these readings to calculate progression of F0 value until a complete sterilization is achieved.
The sterile media is then dispensed with a built-in peristaltic pump with programmable settings with the aid of a foot pedal.

Increase efficiency of Microbiology and Plant Tissue Culture laboratories

Dispensed with an integrated peristaltic pump

Accurate control of sterilization with a flexible heart probe

Management of sterilization with F0 value or temperature and time settings

Automatic water level control and optional automatic water feed

Cleaning throughout the length of the dosing line with steam pulses

Precise dosing of control media with delay time

Included:
Heart probe, peristaltic pump and 3 dosing tubes

(4,8 – 6,4 – 8 mm)